We offer local SEO services in Greenville that allow you to get the most from your website.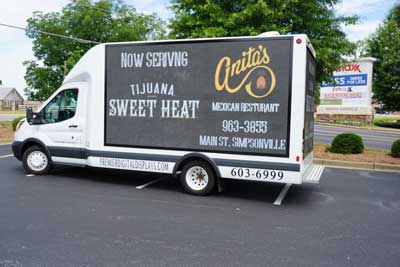 If you own and operate a business, then you know that having a great website can make a big difference when it comes to attracting new customers and keeping your target market up-to-date on your products and services. But what if you've built a great website and still aren't seeing good results? At Premier Digital Displays, we offer local SEO services that allow you to get the most from your website by using SEO (Search Engine Optimization) to increase online traffic and, therefore, your business' success in Greenville, South Carolina.
Our local SEO services are designed to help you maximize your ability to advertise on your website using the proper keywords for your products and services. That means that when one of your potential customers searches for your business or a product or service that you provide, your website will rank higher and they will see your business name come up first. With our local SEO services, you will find that there are quick and tangible results, your website will be more user-friendly, and you can more easily market and advertise your brand online.
There are a few tricks to using SEO properly, so let our team at Premier Digital Displays assist you with local SEO services that give you confidence your website and other online marketing tools are up-to-speed with today's technology and advancements. Our mission is to provide affordable solutions for your business advertising, get you noticed, and help you reach your target audience more efficiently. Contact us today to discuss whether your website could use a boost!
---
Local SEO Services in Charlotte, NC
Local SEO Services in Columbia, SC