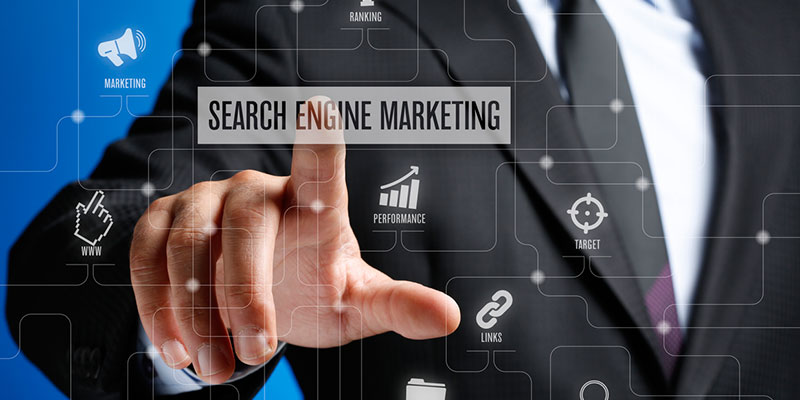 Here at Premier Digital Displays, we want to help you do what's best for your business. An important part of any business' success is effective promotion, and one of the best strategies for promoting your business is to use search engine marketing. Our team is committed to helping all companies take advantage of the tools of the digital age, so we have prepared this brief guide to search engine marketing so that you can see how it can benefit your business.
Search engine marketing is the practice of promoting a product or company using paid advertisements that appear on search engine results pages. You've probably seen this type of marketing in the wild, usually as links that appear at the top of search results page or images along the sidebar. This method of advertising is effective not only because it puts your business' name in front of millions of viewers, but it also shows them your product at the precise moment that they are ready to make a purchase. The way this works is by displaying your ad when the user enters a particular keyword—when the user searches for a product or service that you offer, a link to your business will be displayed for them right at the top of the page.
Here at Premier Digital Displays, we will help you optimize your search engine marketing to achieve the best possible results. This kind of marketing is growing increasingly competitive, making it more and more important to have a great strategy for success. If you are interested in improving your company's search engine marketing, just give us a call.