It might surprise you how affordable and effective video advertising can be for your Atlanta business. Let us show you!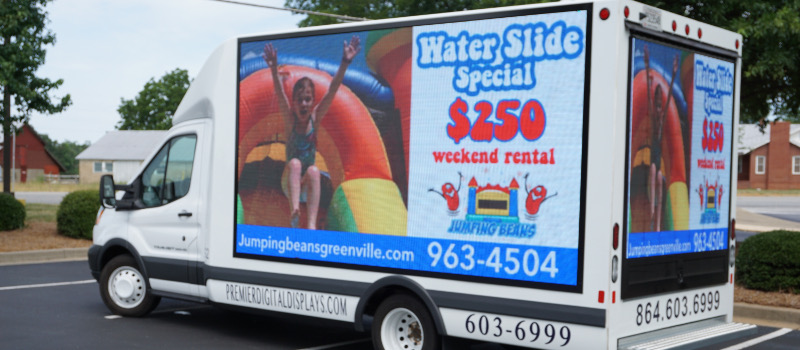 There is a reason why video advertising on television is still being used even though a lot of people in Atlanta, Georgia are recording their shows and then fast-forward through commercials. There is also a reason why YouTube has gained such popularity. The bottom line is that people are visual creatures. We learn from watching a video easier than we do reading about something. Here at VOLSTAR MEDIA, we offer mobile advertising that can be still images or incorporate video advertising that includes sound.
Video advertising is a viable way to get a message across effectively. You can use it in many different ways, such as giving a tour of your company, providing instructions about a product, or informing about an upcoming sale. The possibilities are practically endless, and our staff is here to help you create a mobile video showcase, including video advertising that will fit your budget and get you results. Our state-of-the-art technology costs less than print, television, and radio, making it a great addition to any marketing plan.
To emphasize the difference between image and video advertising, consider which would pique your interest more – an image of a house you are listing as a realtor, or a video tour of the property? Give us a call today, and we'll put our team on the job coming up with ideas for video advertising that will be perfect for your company and tell you how our customizable mobile units get your message where it will be the most effective.
---
Video Advertising in Greenville, SC
Video Advertising in Charlotte, NC
Video Advertising in Columbia, SC
Video Advertising in New York, NY