If you are looking for an advertising company in Atlanta, let us tell you about our affordable, outdoor advertising that will get you noticed.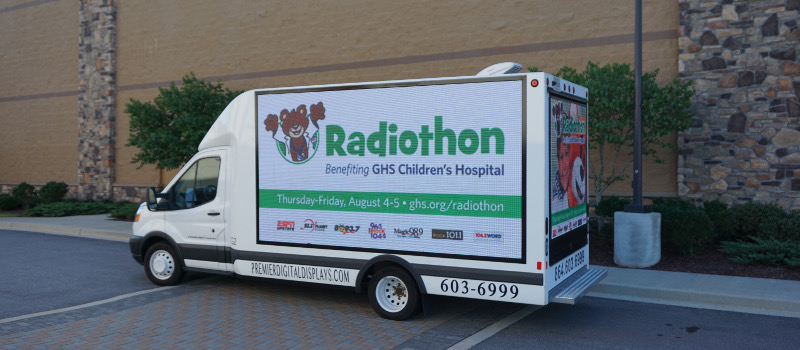 If there is one thing that any quality advertising company will tell you, it is that your marketing plan has to be fluid enough to allow for changing times. When companies put their budget into television, radio, and print, they never dreamed that one day there would be different options that would be even better. Here at Premier Digital Displays, we embrace new technology to bring you high-impact digital advertisements that will make reaching your target audience easier than ever before, not to mention more affordable.
Our digital trucks move about the local streets, highways, and parking lots in the Atlanta, Georgia area based on the routes and times indicated in your campaign for best reaching your potential customers. We also offer geo-specific advertising, which permits different messages to be displayed based on the location of the truck at the time.
Another thing that an advertising company will tell you is that video and sound can be great attention-grabbers, and with our free unlimited changes to your advertisements, you can easily incorporate these for prime locations. Our attentive and helpful staff works with you just as any advertising company would to create the message that best maximizes your brand value and then considers where to send the truck to get you the exposure you desire.
We will be happy to go over how you can take advantage of our truck's 102-inch side screens and/or 82-inch rear screen that will get your business noticed. Your advertising dollars will be well-spent when you are involved with our digital multi-media content in high resolution. If you have any questions, don't hesitate to contact us.
---
Advertising Company in Greenville, SC
Advertising Company in Charlotte, NC
Advertising Company in Columblia, SC
Advertising Company in New York, NY